mahoney state park
promotional booklet
Print Design   |   Photography
OVERVIEW, GOALS, & CHALLENGES
---
Mahoney State Park, located in Ashland, Nebraska is a park that is committed to creating experiences that allow people to connect with friends, family and nature. Many Nebraskans may have visited Mahoney as a child but now think of this as a place mainly for family camping trips or outings to the water park. Mahoney wants to remind the younger population of Nebraska that this park can be thrilling for people of all ages and backgrounds. Whether it be a day of horseback riding, ice skating in the winter time, or fishing in the Marina, there is a place for everyone at Mahoney State Park.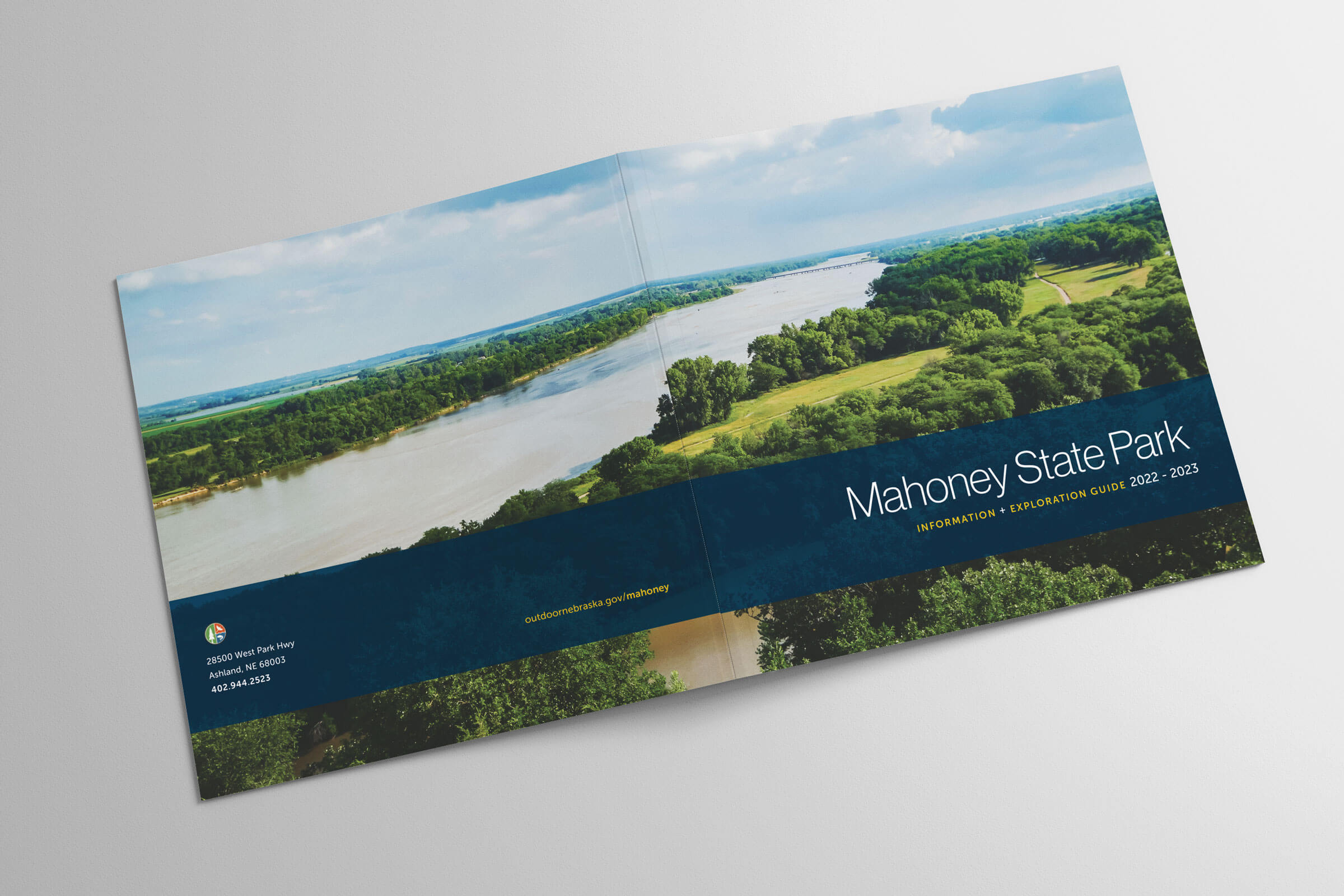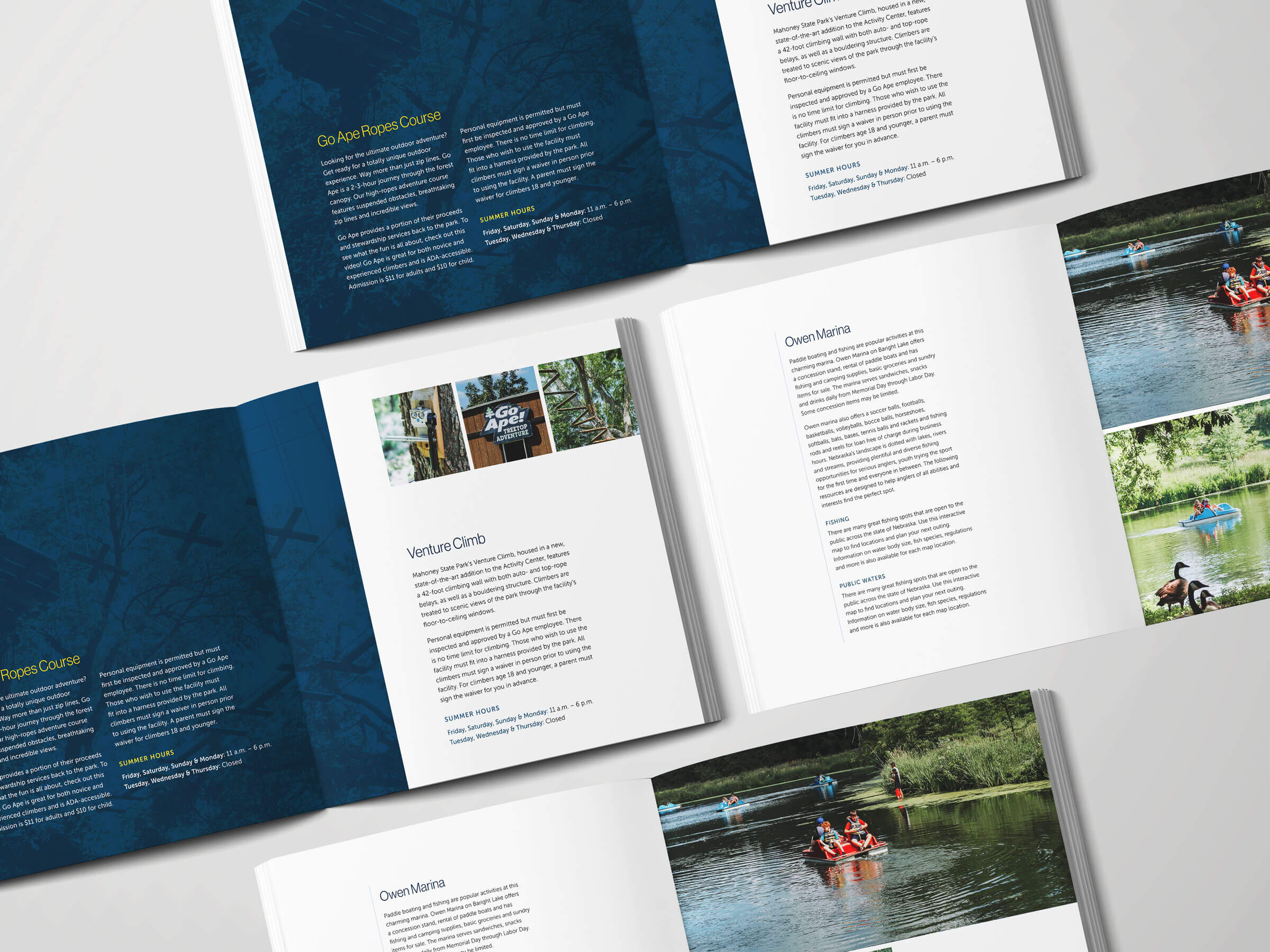 PHOTOGRAPHY & CREATIVE PROCESS
---
For this new promotional booklet, I chose to take a modern approach to the state park brochure. The most important part of this project was for me to photograph the park to display it's colorful beauty, vast landscapes and diversity of activities. I chose to use blue and yellow as the color scheme as they are Nebraska's state colors and compliment the modern theme well. I used an abundance of white space to allow the design to feel light, airy and inviting while heavily focusing on detailed typography and thoughtful layout designs.