echo collective
social activism campagin
Branding   |   Print Design   |   Illustration
ECHO Collective is a non-profit organization who help immigrant and refugee women find a community in Nebraska and provide support and empowerment while learning to rebuild their lives in a new country. ECHO's new brand identity was created to feel feminine but in an unexpected way. I chose to use a unique, bold color scheme and graphics with movement, texture and dimension. This campaign features posters and fliers that promote weekly events and their educational programs, aiming to attract as many new members into their community as possible.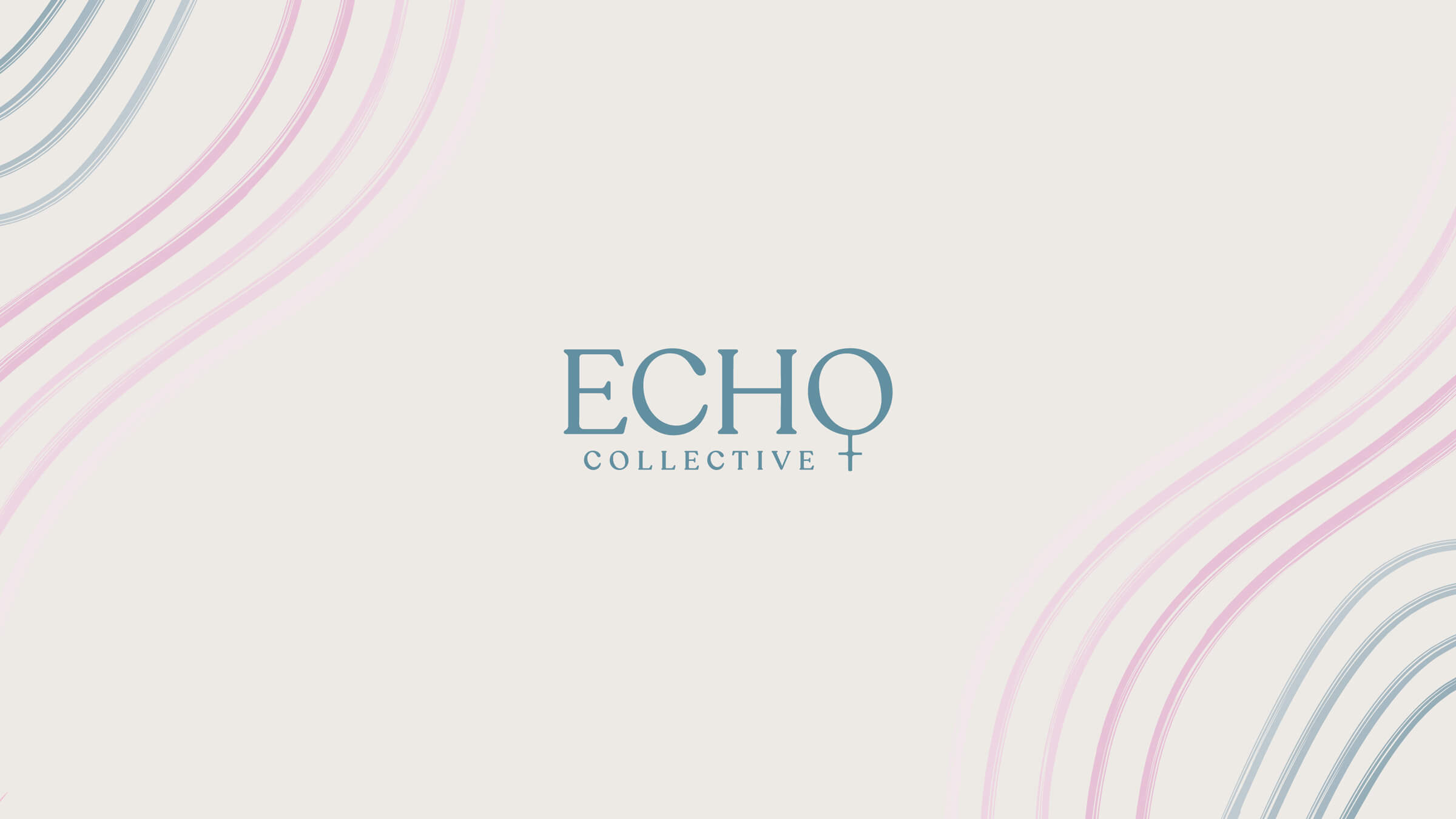 CHALLENGES & SOLUTION
---
Their previous logo had a soft, feminine feel with muted colors and delicate lines. This design did not reflect their organization well as the women of ECHO Collective are strong, powerful women whose voices deserve to be heard and heard loudly. Their new identity will represent these women in a bold and sophisticated way.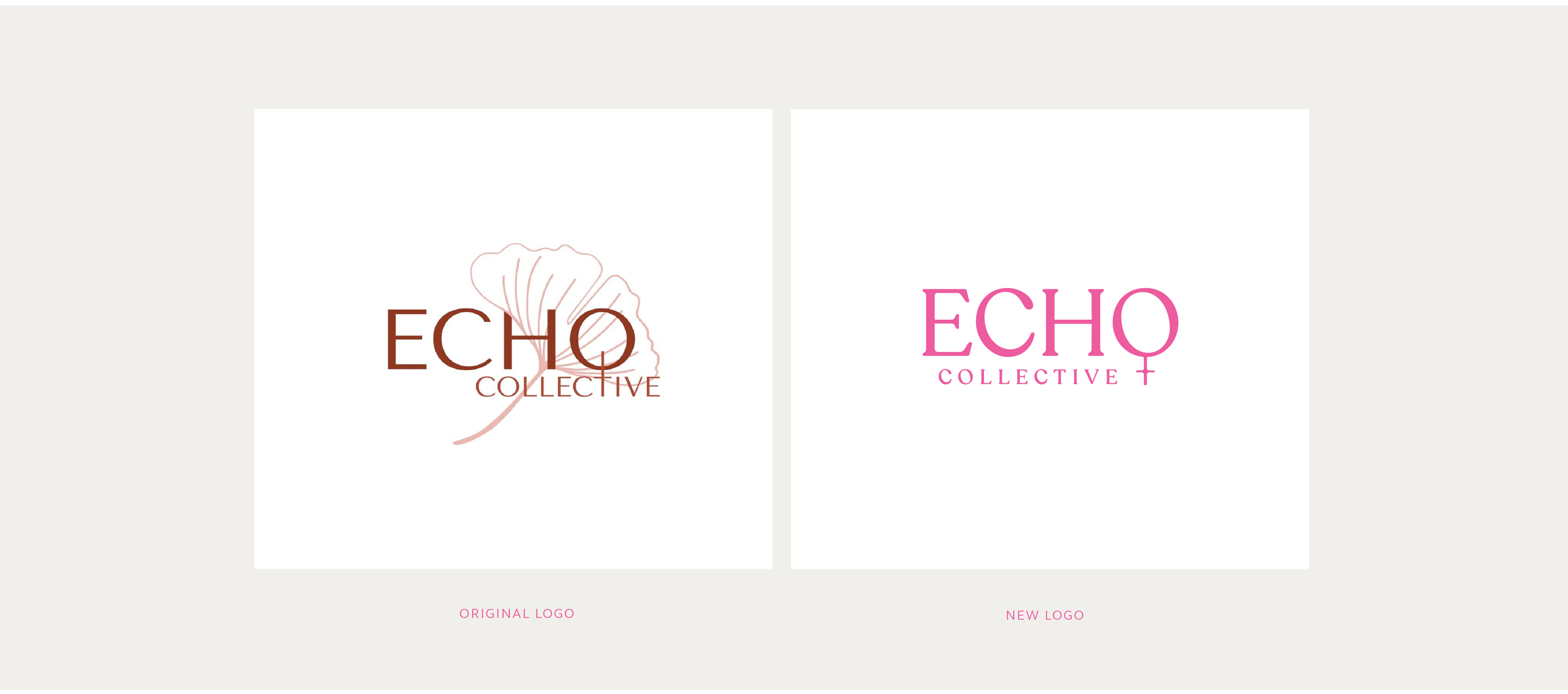 ILLUSTRATION STYLE
---
For the illustration style, I chose to create something that felt multi-dimensional like the women of ECHO. I included subtle white lines to represent their voices coming out from within and echoing their message throughout the community.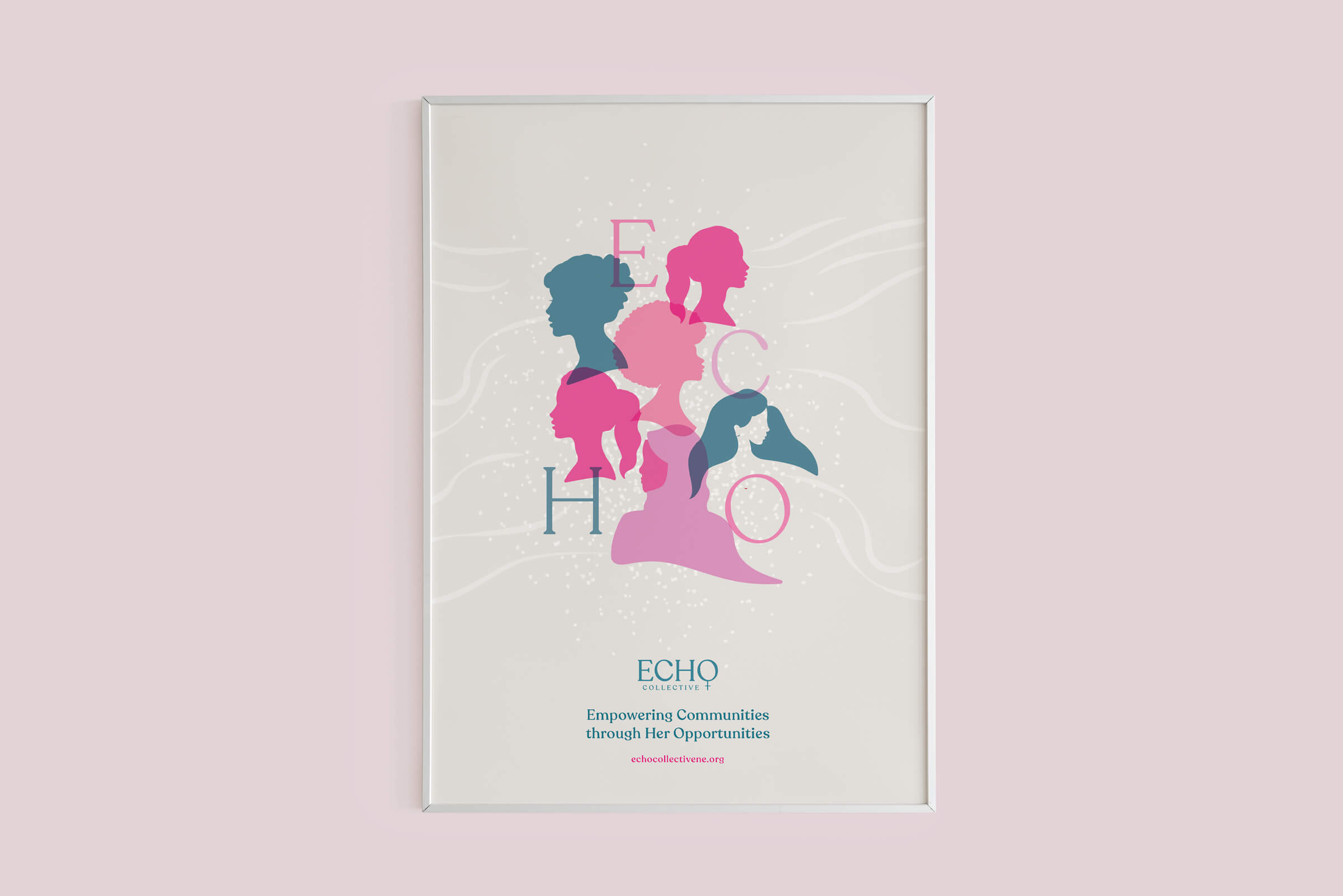 BRAND STRATEGY
---
I carried over this illustration style into a flyer to promote a creative event they would be hosting. I created soft, painterly lines to create and abstract weaving effect while adding dimension and movement to the design. These flowing lines are something that will be used throughout the brand in many ways to add detail and interest to the designs.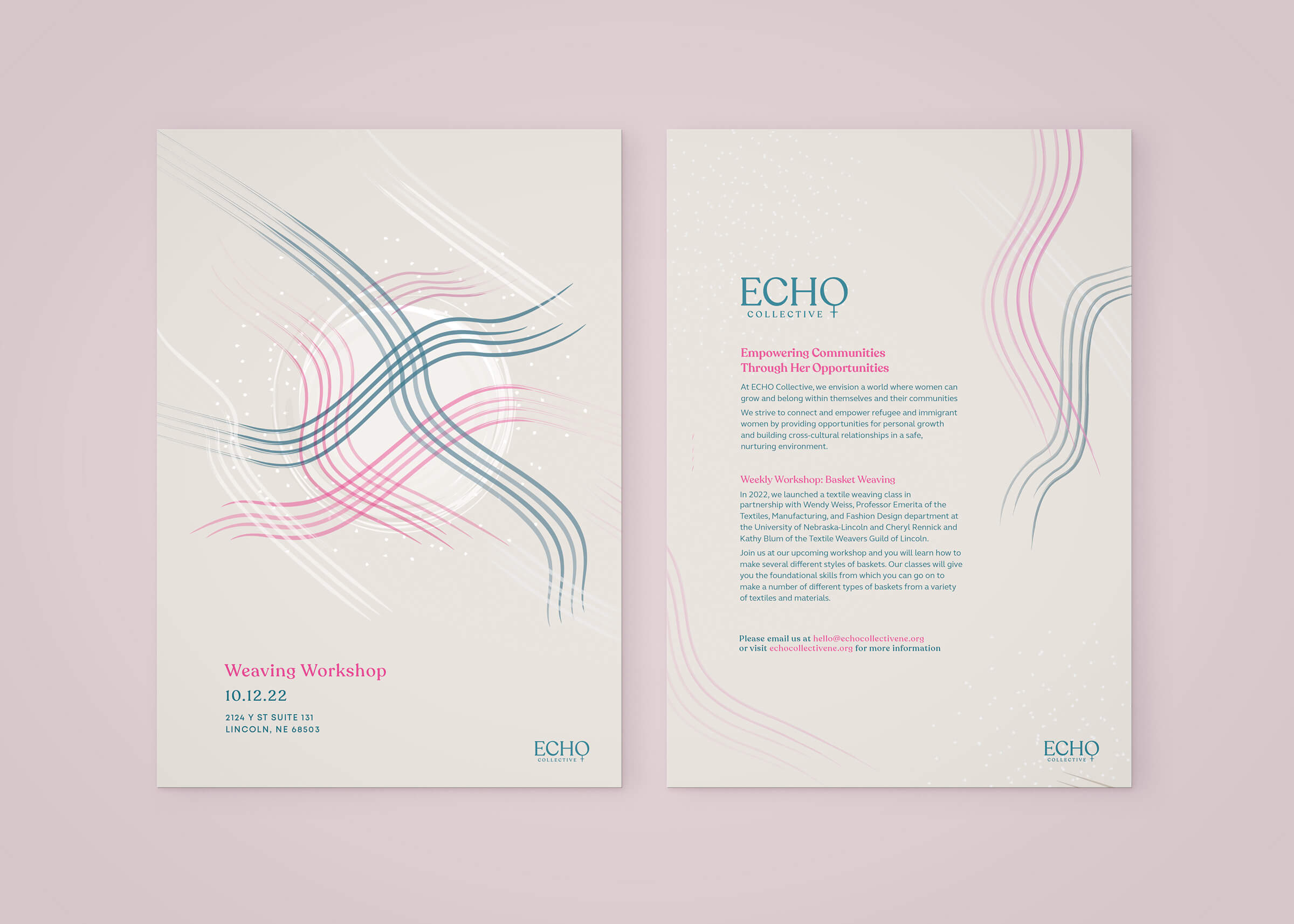 SOCIAL MEDIA CAMPAIGN
---
Lastly I created a set of assets to be used on their Instagram. Previously they did not have a strong social media presence and we needed to create several templates that could be used to create a cohesive look throughout their Instagram page while inspiring women with empowering quotes and advertising upcoming events.